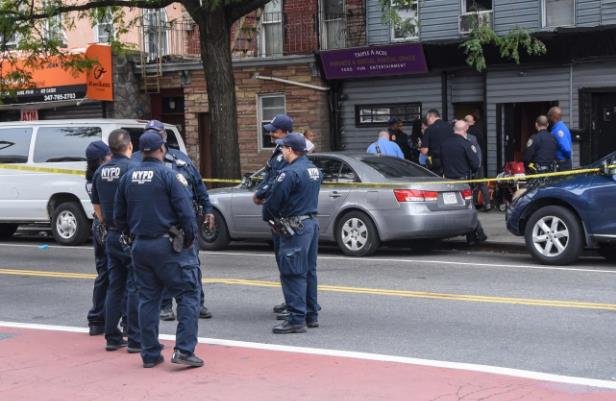 Por William Jiménez
NEW YORK – Four people were killed and five others were injured in a shooting on Saturday morning in a Brooklyn nightclub, police said.
The shooting occurred around 7:00 in the morning at the Triple A Aces club that operates on Utica Avenue. near Dean St., just two blocks from the police headquarters in Crown Heights.
The dead are four men. A woman and two men were also shot, but they survived and are out of danger, police said.
Two other victims suffered minor injuries, but it was not immediately revealed whether they were male or female. The victims were not identified either.
Doctors took two survivors to Kings County Hospital. The other three victims were taken to the Brookdale Medical Center.
No arrests have been made. It was not immediately clear how many armed men were involved in the shooting. Several witnesses were arrested for questioning, police sources said.
Triple A Aces announces itself as a "private and social rental space" for "food, fun and entertainment," according to a sign on the door.
The neighbors had long complained to the Building Department that the nightclub was open seven days a week, and it woke up on weekends, according to city records.
wj / am